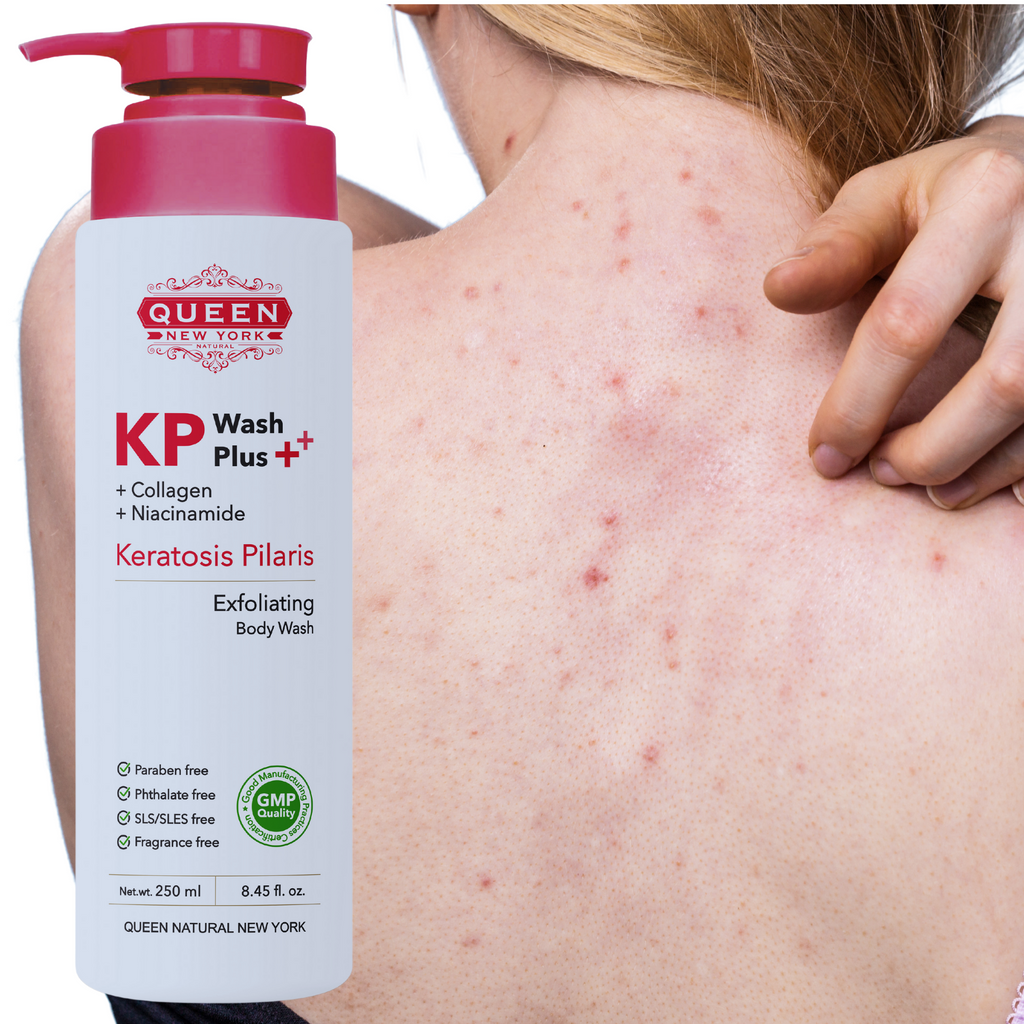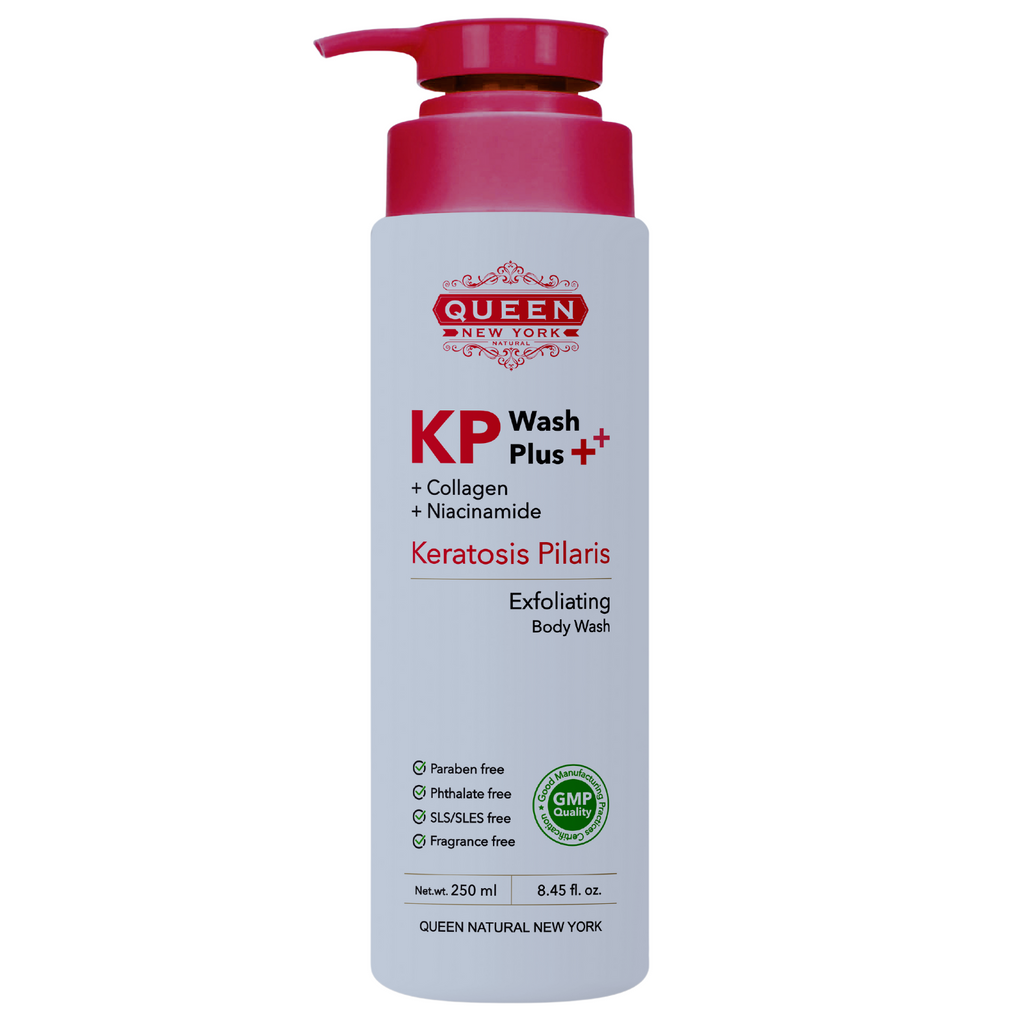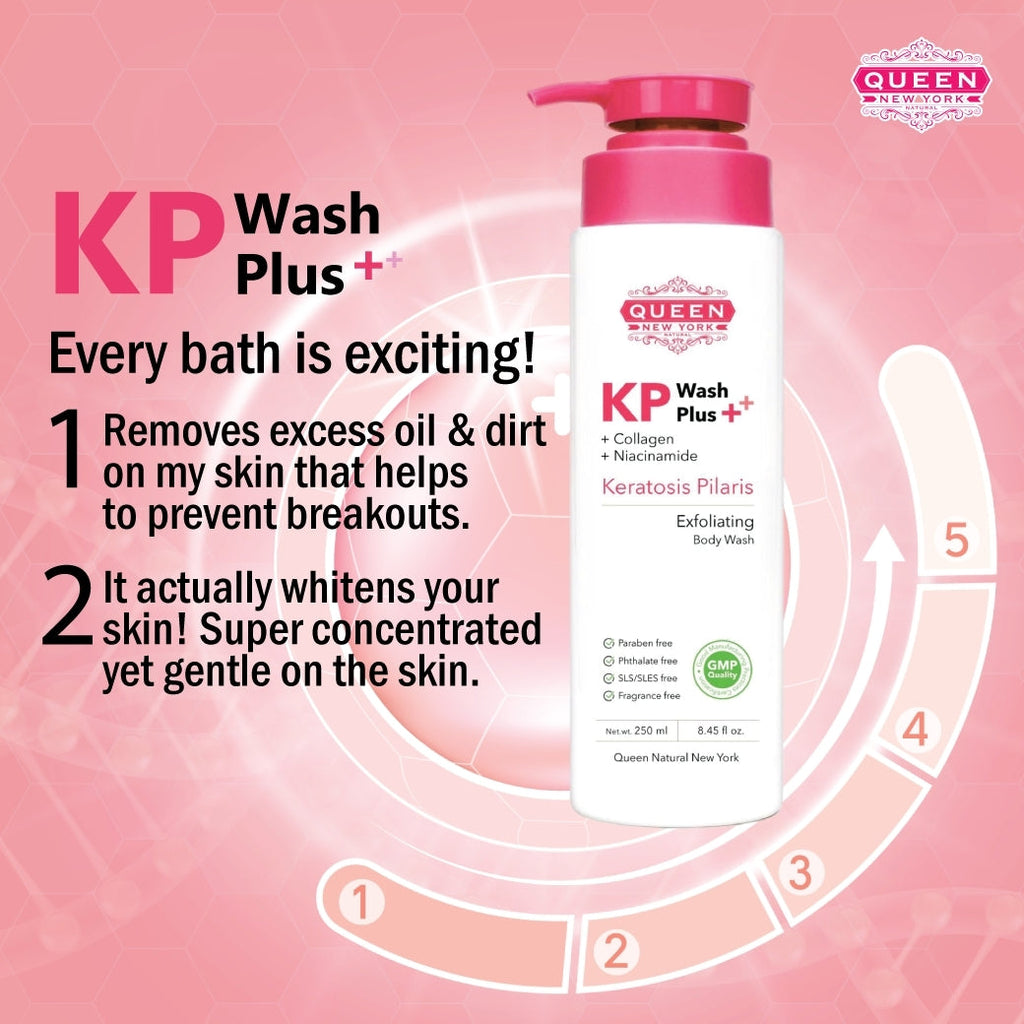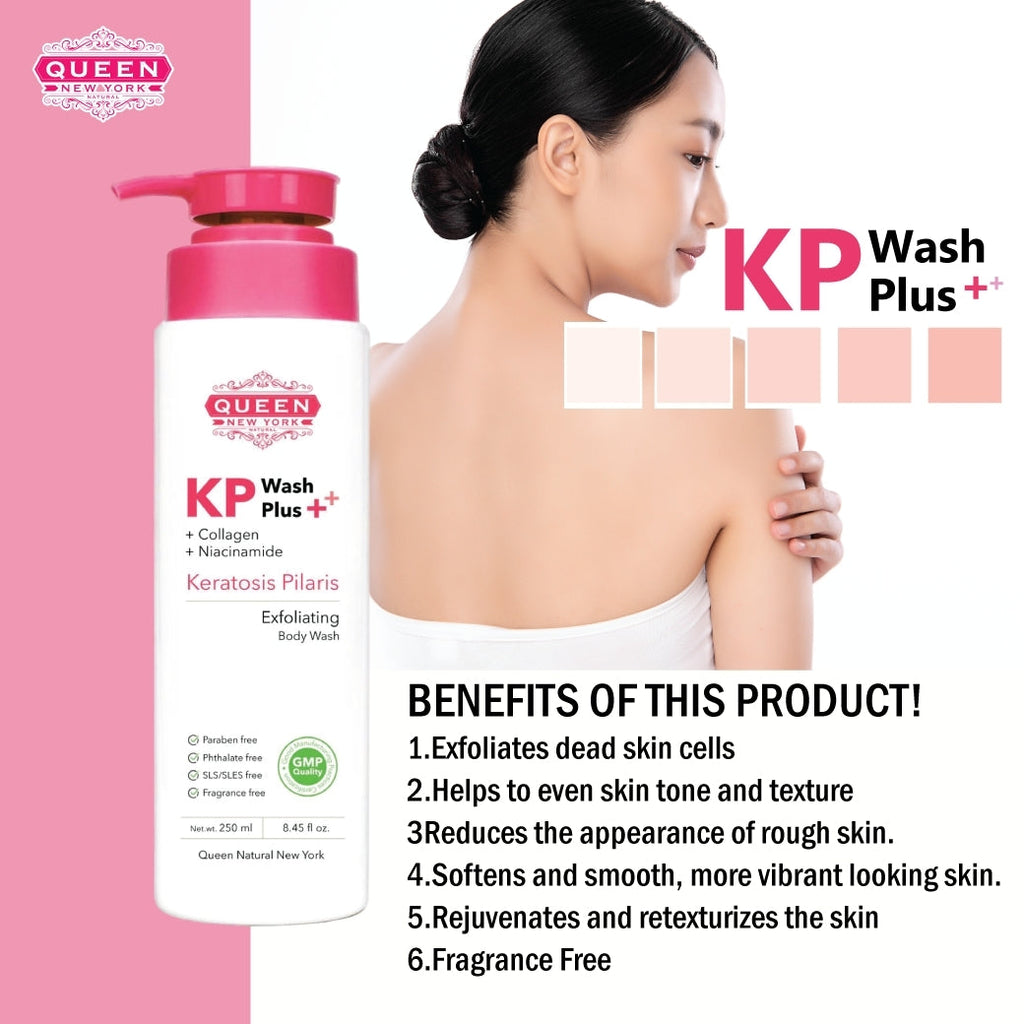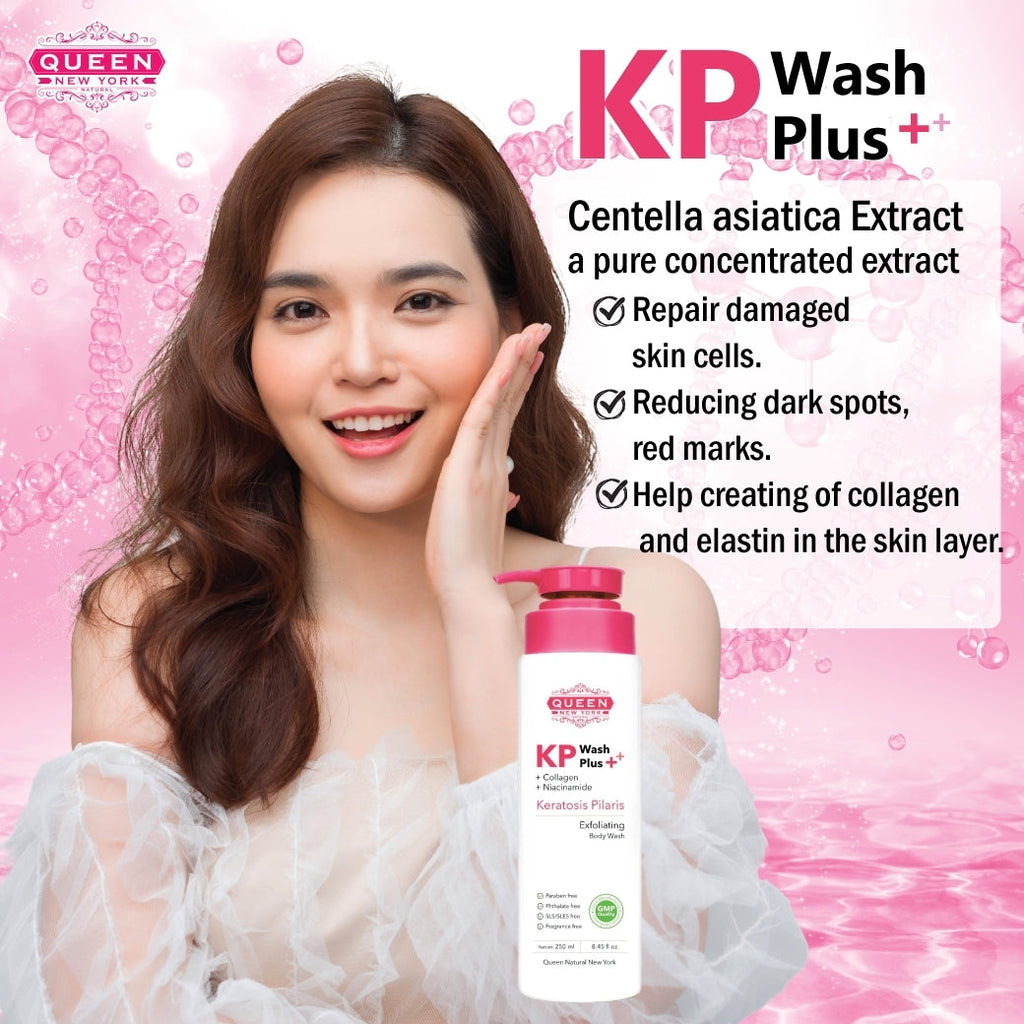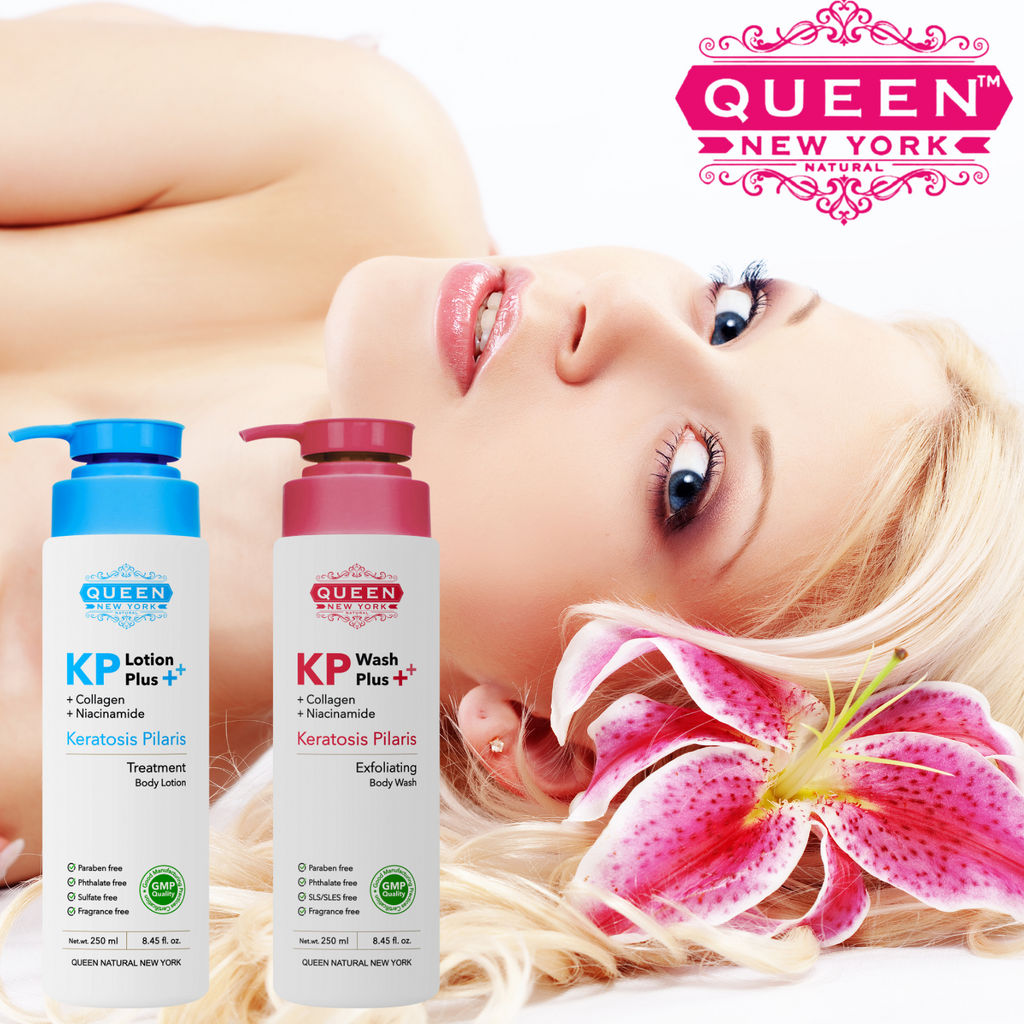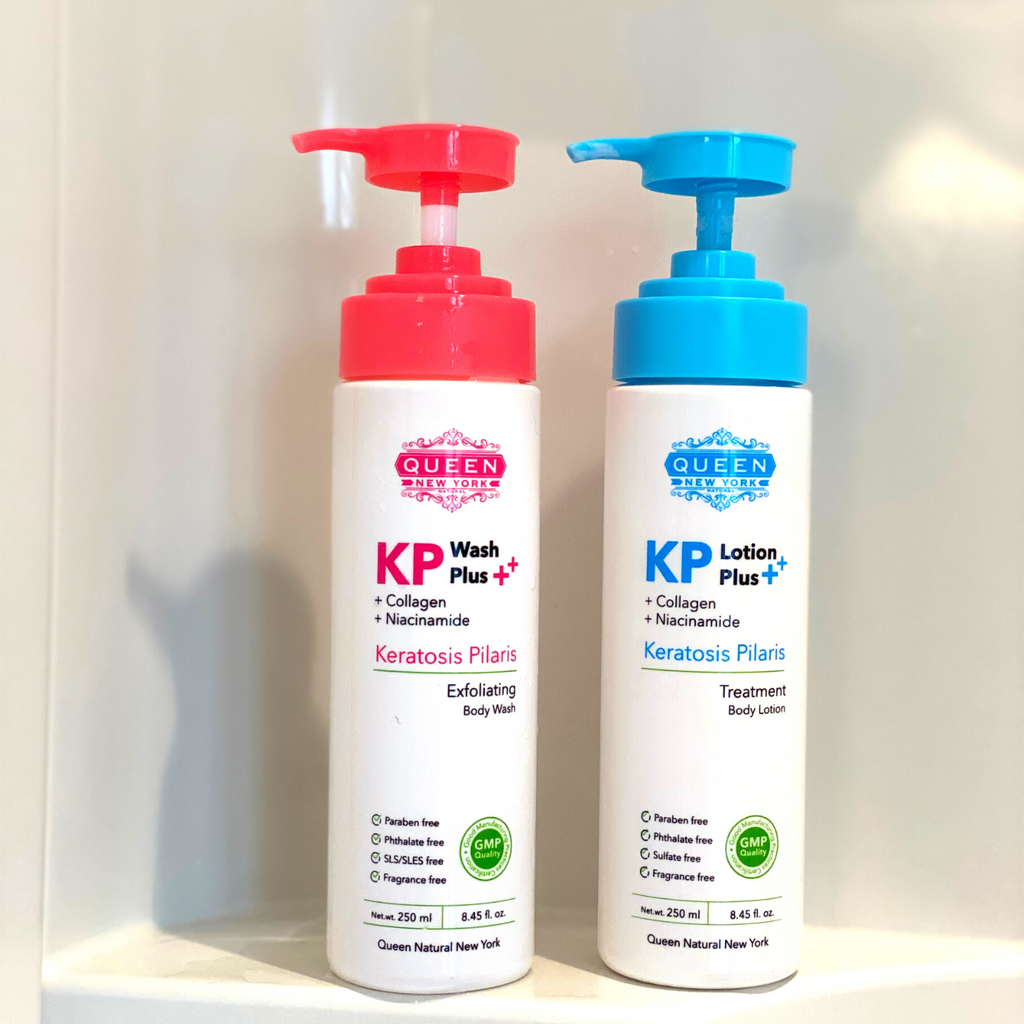 $29.99
$0.00
QUEEN KP Body Acne Keratosis Pilaris Exfoliating Body Wash Plus Collagen Niacinamide
QUEEN KP Body Acne Keratosis Pilaris Exfoliating Body Wash Plus Collagen Niacinamide |15% Glycolic Acid, 2% Salicylic Acid, Smooth,Soft Skin, Reduces Rough & Red Bump, Gets Rid Of Redness-Gentle On Your Skin Without Harsh Irritating-Fragrance Free(250ml/8.45fl.oz) by Queen Natural New York
About this item

✅EXFOLIATING BODY WASH FOR CLEAR SKIN: Our KP Exfoliating Body Wash Plus, with 15% glycolic acid (AHA: Alpha Hydroxy Acid) and 2% salicylic acid (BHA: Beta Hydroxy acids), helps exfoliate and clear your skin. Glycolic acid exfoliates skin bumps and roughness. Salicylic acid goes deep into hair follicles and pores to target the sources of KP and acne.

✅RIGHT PH LEVEL: AHA and BHA are very sensitive to pH levels. With the right pH level, our KP Treatment Body Lotion Plus allows for more "free acids" to work on smoothing and clearing your skin, without causing irritation.

✅MOISTURIZING AND SOOTHING: Dry skin tends to make KP worse. Our KP Exfoliating Body Wash Plus moisturizes your skin with Niacinamide, Aloe Vera, Collagen, and Hyaluronic Acid, preventing irritation, and leaving your skin feeling silky and soft.

✅100% CRUELTY-FREE: Queen Natural New York Products are not tested on animals and 100% cruelty-free. Our KP Exfoliating Body Wash Plus is formulated with the highest quality and scientifically tested ingredients available on the market. Our product is paraben-free, phthalate-free, sulfate-free, and fragrance-free, and made in a GMP-compliant facility.

✅RESULTS GUARANTEED: Not Happy? Contact us and we promise to make it right! 100% satisfaction or your money back.