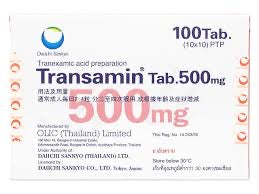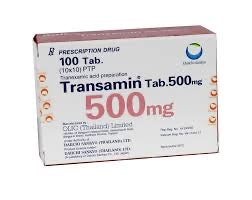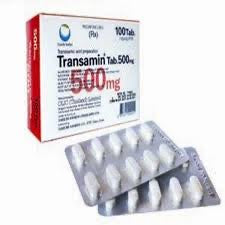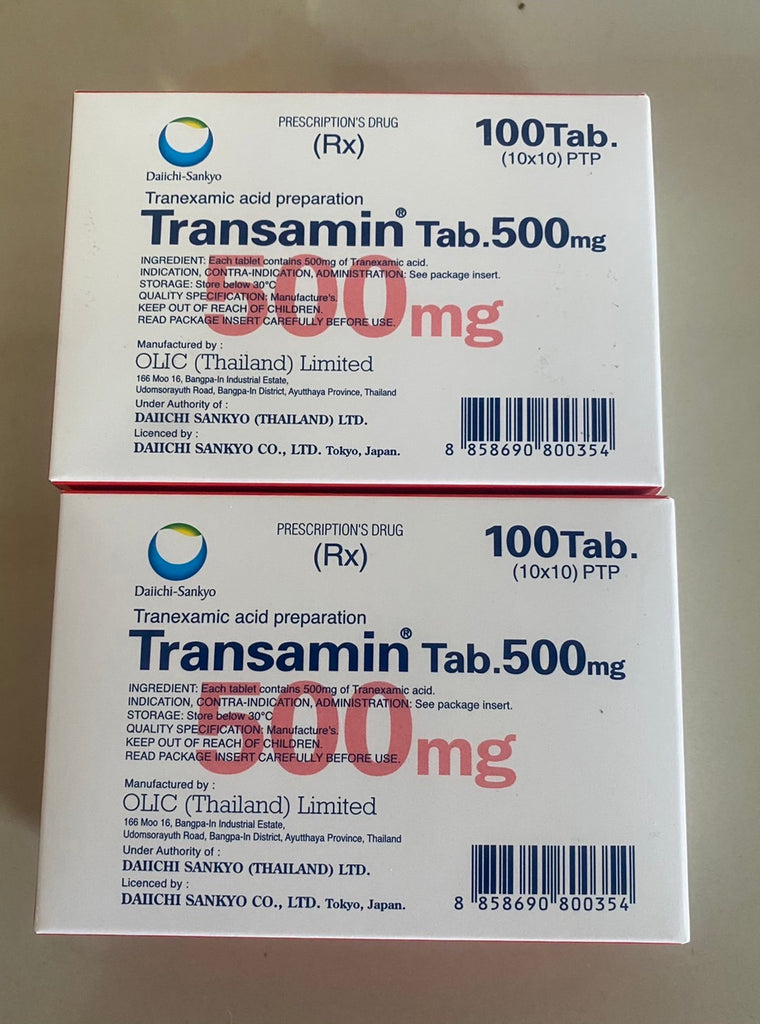 $49.99
$0.00
Transamin Tablet 500mg(10X10PTP)
-1 Box = 100 Tab (10x10) PTP
Contain the active ingredient : Tranexamic acid which is a medicine that's used to reduce blood loss. It's mainly used to treat heavy periods, but is also prescribed to prevent or stop severe bleeding in people who have blood clotting disorders such as haemophilia, or following some types of surgery.
Tranexamic acid is a type of medicine called an antifibrinolytic. It helps to stop bleeding by preventing your body from making an enzyme that normally dissolves blood clots.
What is it used for?
Treating heavy periods (menorrhagia).
Treating nosebleeds.
Preventing bleeding following tooth extractions in people with the blood clotting disorder haemophilia.
Preventing or stopping bleeding after surgery on the prostate gland, bladder or cervix.
Stopping bleeding inside the eyeball after an eye injury.
Reducing attacks of swelling in people with a rare condition called hereditary angioneurotic oedema.
English instruction inside the box.
Size: 10x 10's = 100 capsules/ bottle